108 tables
The DUM table collection comprises a total of 108 configurations – and that's without all the various colour and tabletop options available. Within this wide range of possible outcomes, there's a suitable table for every use and every space. All DUM tables are knock-down, making every location accessible – even the top floor of a building with a 6-m-long table.
DUM tables are easy to assemble. Cut-outs for electrification are possible, as are custom designs and colours.
Beech Connect

The Beech Connect series (Beech Connect 71 and Beech Connect 100) comprises long rectangular workspaces and high tables. Each series also has corresponding options with round tabletops. Beech Connect has solid beech trestles with in beech veneer tabletops.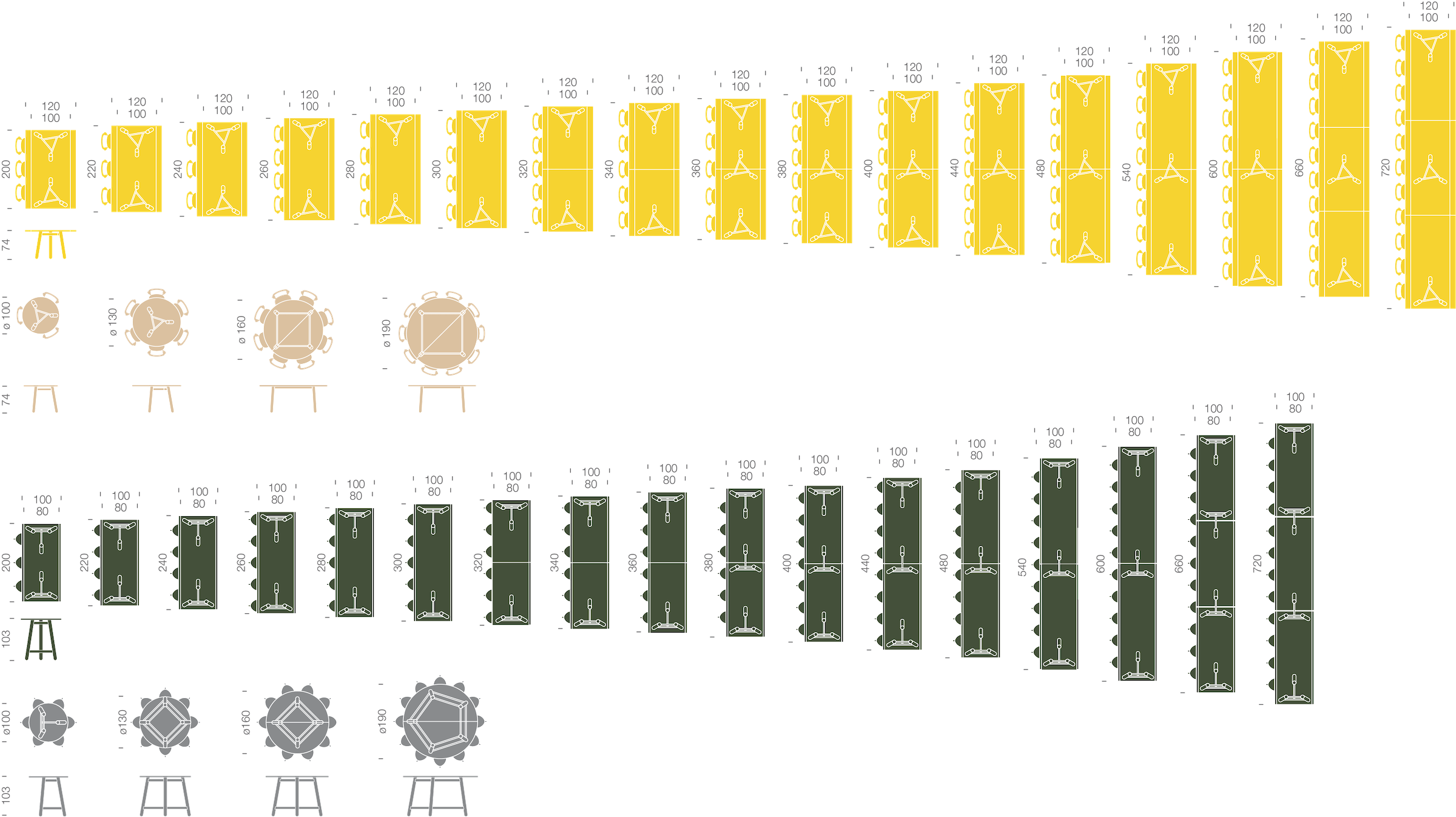 • round and rectangular
• 2 heights
• 18 lengths
• 2 widths
• 22 lacquers and stains
Beech Basics

Beech Basics (Beech Basics 71 and Beech Basics 100) is an affordable series of smaller-sized low and high tables. Beech Basics tables have solid beech frames with beech veneer tabletops.


Beech Largo is a series of large workspaces suitable for working tête-à-tête. An opening for electrification runs the entire length of the table, making it possible to connect from any position. Beech Largo tables have solid beech frames with beech veneer tabletops.
Beech Board, as the name suggests, is the ideal representative of boardroom tables. The range has a solid beech frame, a solid 40-mm-thick beech wood tabletop and striking details.