painting with water
DUM loves yellow, but we're going green.
DUM's new series of knockout water-based lacquer and stain colours contain no heavy metals, and ten times fewer volatile organic compounds (VOCs). This means that they are ten times less damaging for the environment than conventional lacquers. By reducing these emissions, DUM is playing its part in making the world a shade greener – even though we still love yellow the most.
Featuring ten new colours in addition to natural and black, the palette runs the gamut of greens – from traffic green to leaf green to black green. You'll find classic pink and wine red, light grey and dusty grey, black blue, and – of course – two variations of yellow: zinc yellow and honey yellow. The colours are deep and bold. Sometimes bright, sometimes subdued. But never boring.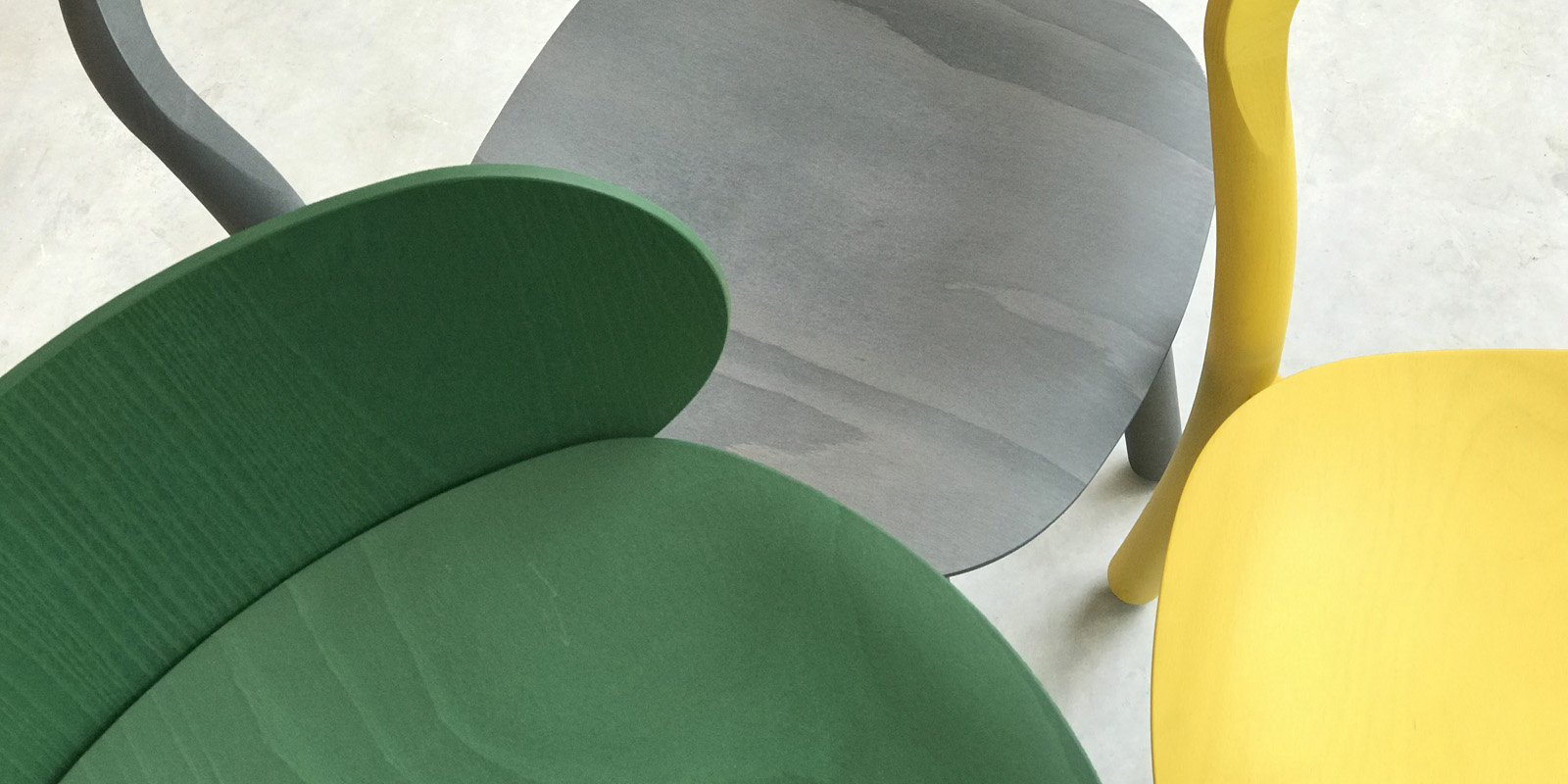 The lacquers are coded according to RAL. However our stains are based on these colours, they cannot be compared in any way with the lacquers. The natural wood colour of beech is mixed with the stain, which gives a completely unique colour image. Please request a sample from us or your dealer.