about
Wiebe Boonstra and Marc van Nederpelt are the names behind Amsterdam-based furniture brand DUM. We both graduated from Design Academy Eindhoven in 1994 and have worked together ever since, eventually founding DUM in 2013.
approach
DUM takes a light-hearted approach to the contract market, promoting playfulness and colour in offices and hospitality projects. Our goal is to provide spaces – hotel lobbies, workspaces, lounges, waiting rooms and the like – with distinctive yet domestic-feeling designs. You won't find sleek, delicate pieces in the DUM catalogue. That's because we believe in materials that have a relative connection to us as human beings. Design shouldn't be stand-offish; it should be made with interaction in mind. Robust and solid, DUM furniture has slightly oversized dimensions, making it ideal for large spaces and buildings.
simple geometry
Chairs, tables, stools, armchairs: one collection, one family, based on simple geometric shapes – because circles and squares never go out of fashion. From 8-m-long desks inspired by design studios where people collaborate on large surfaces, to sitting and standing tables and privacy chairs: the DUM collection offers a landscape of typologies to support a healthier working environment. It's not all work and no play, though: our chairs, stools and tables are equally happy in bars, restaurants and hotels.

beech wood and PEFC
Beechwood sourced from sustainably managed European forests is used for the majority of DUM's pieces. Not only is it a hard timber perfectly suited to steam bending and other furniture-making methods, but its lack of knots and irregularities ensures minimal material loss during processing. What's more, unlike oak and ash, whose supplies are significantly strained, beechwood is a readily available resource. [read more about beech]. All solid wood in our furniture is PEFC certified. [read more about PEFC].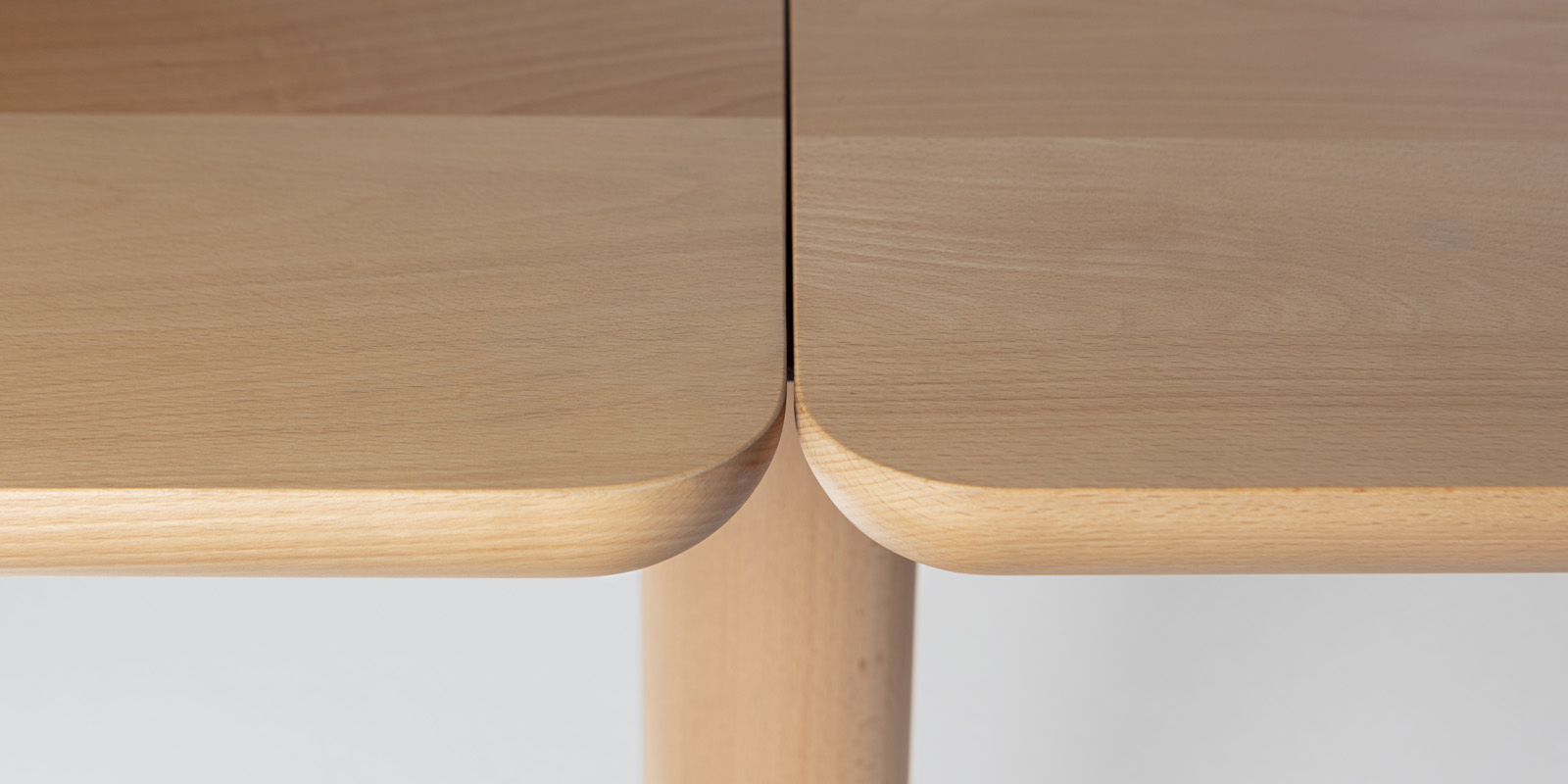 water based colours
Beechwood has an inherently light, fresh colour – a tone that can be left to shine in its natural state or easily stained or lacquered to suit any palate. [read more about our water based paints]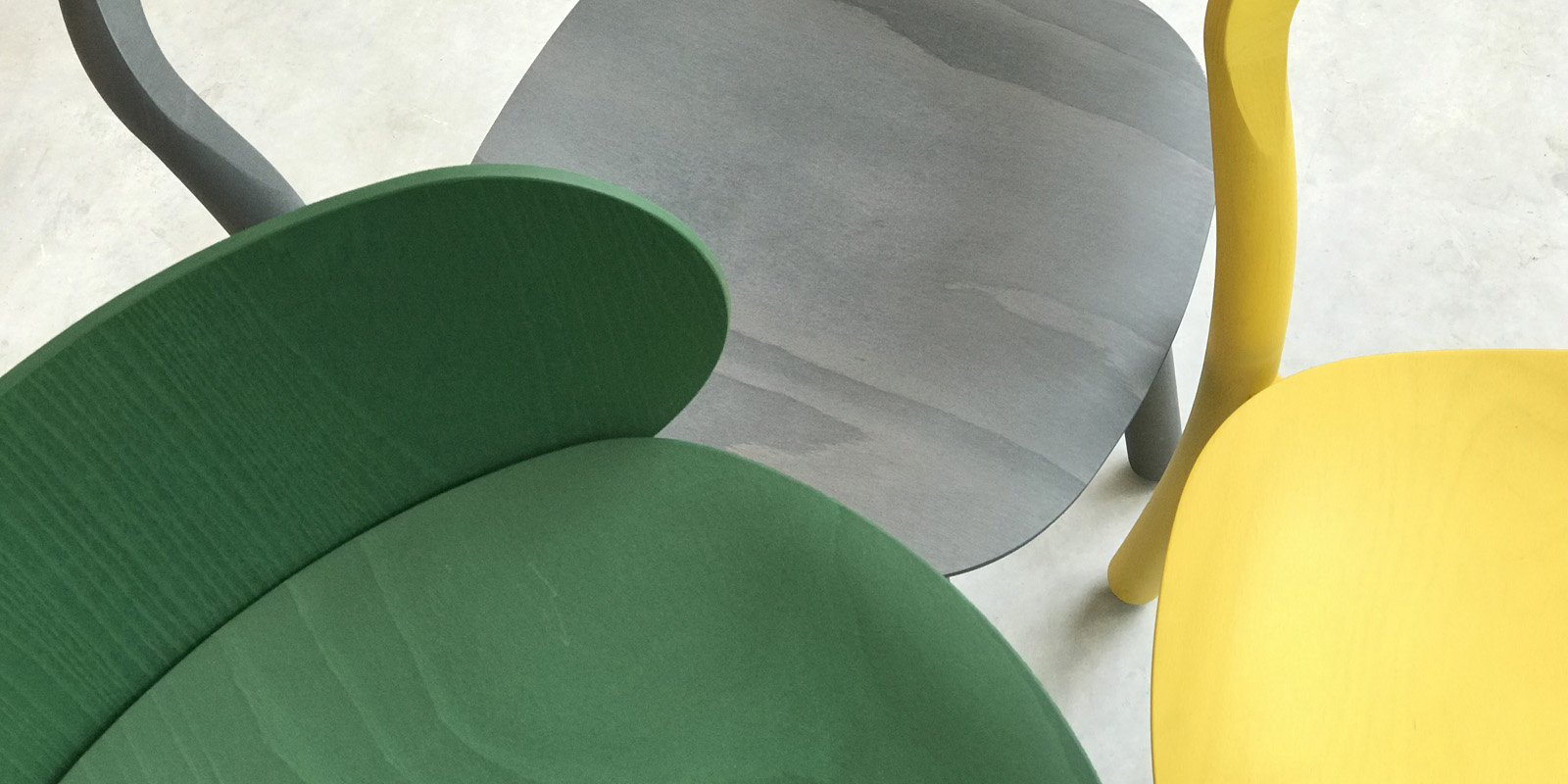 DUM focuses on technique. Impossible to make without industrial manufacturing methods, our furniture combines modern technologies with traditional crafts. DUM has developed a sustainable, efficient and flexible production chain that not only contributes to reducing our CO2-footprint, but enables us to quickly cater for clients' individual wishes. [more about CO2]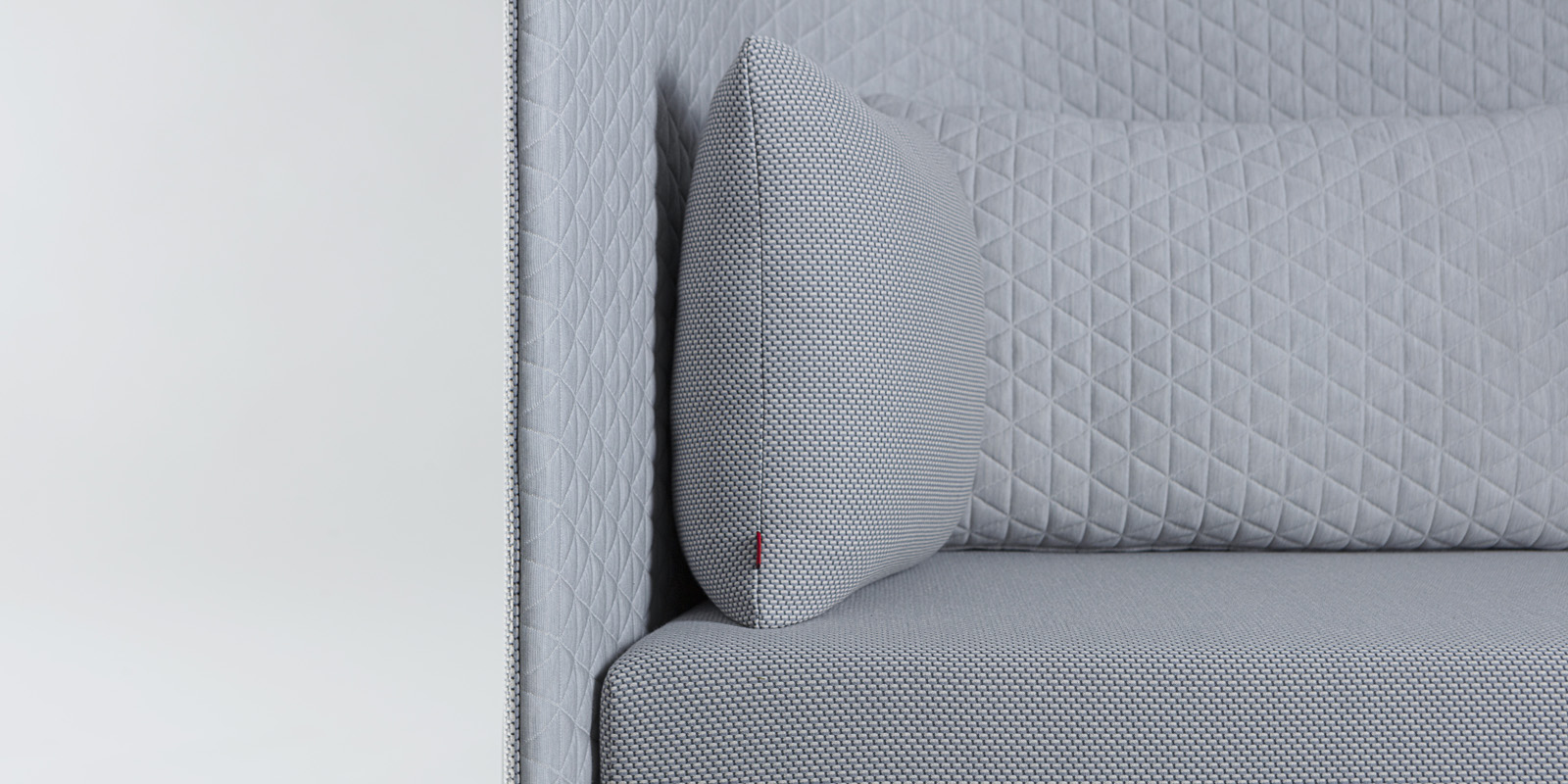 Knitted textiles produced by Kvadrat Febrik in Tilburg, the Netherlands, add an extra dimension of colour and comfort to DUM's upholstered pieces. [learn more about febrik]